Welcome back to our Twelfth Edition of Five Finds where I share some of the awesomeness I have found on the internet the past week.  Oftentimes these finds are not bargain related.  Please pin images from the original blog/website and not my post.
I love chickpeas and Modern Parents, Messy Kids wrote a fabulous post with Easy Chickpea Recipes.  Now I just need to buy the rest of the ingredients.
I am finally getting around to ordering curtains for my large window in the living room and need help with curtain and rail size and where the curtain rail should be hung in relation to the window.  Fred Gonsowski Garden Home uses the cutest graphics to explain The Right Way to Hang Curtains and Drapes. This is the quite simply the best explanation I have come across.
Curtains are just one part of me attempting to design a room.  I love Fieldstone Hill Design's post on Five Free Things You Can Do Now to Create a Gorgeous Room.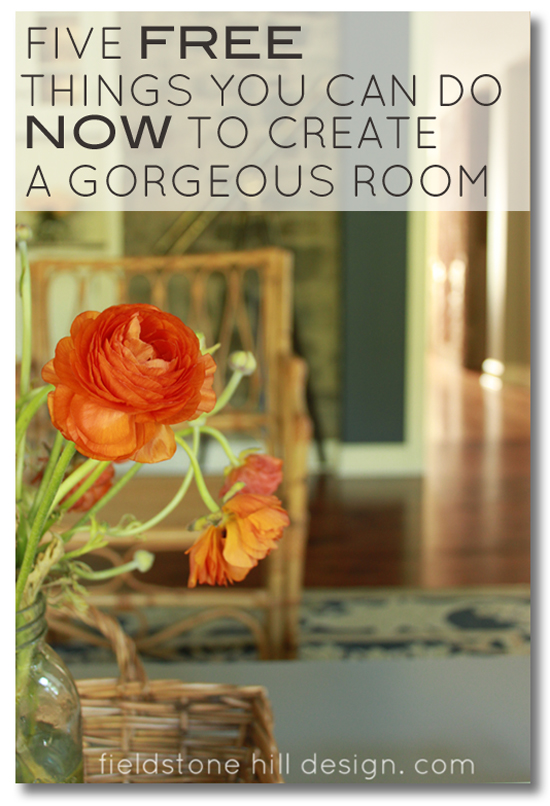 Hip to Save has a simple recipe for Homemade Microwave Popcorn and even created a video showing the steps.  I cannot wait to try this.
Dr. Seuss' 110th birthday is on Sunday.  We will spend this weekend reading our favorite Dr. Seuss books while eating Seuss-themed snacks and creating Cat in the Hat crafts.  I love this collection of Dr. Seuss quotes from Mamiverse.